Showing November 13, 2017 – January 5, 2018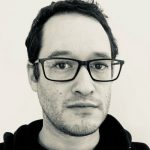 Royal Oak resident and Huntington Woods native Justin Bean studied Cultural Anthropology at the University of Michigan, and received his MFA from the Pennsylvania Academy of the Fine Arts in Philadelphia, PA. Most recently Justin has exhibited in Philadelphia at Jed Williams Gallery, the Esther Klein Science Center Gallery, Urban Outfitters Corporate Headquarters, and an installation at Jefferson University Hospital.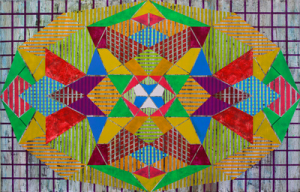 Justin is displaying several bodies of work in oil and acrylic completed between 2011 and 2017. In these, Justin concentrated on exploring abstraction through systems of geometry and pattern, each painting is an attempt to reflect upon a world in constant flux.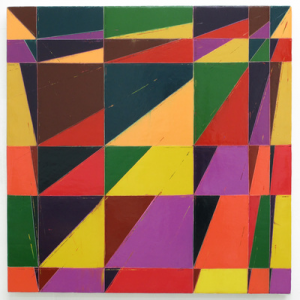 Created in response to the ever-accelerating transformation of information and identity into technology and platform, the paintings are most productively viewed as questions which ask the viewer to consider the impending advent of a post-human reality.
Please join us for the Opening Reception on Saturday November 18th between 6:00-8:30 pm; complimentary appetizers and beverages will be served.
Geometrics by Justin Bean: a solo exhibition of oil paintings and collages